H.R.5546 – National Childhood Vaccine Injury Act of 1986
Synopsis: Vaccine manufacturers are NOT LIABLE in the event your child is INURED or DIES as a result of a vaccine.
SEC. 2111. [300aa–11] (a) GENERAL RULE.—
(2)(A) No person may bring a civil action for damages in an amount greater than $1,000 or in an unspecified amount against a vaccine administrator or manufacturer in a State or Federal court for damages arising from a vaccine-related injury or death associated with the administration of a vaccine after the effective date of this part, and no such court may award damages in an amount greater than $1,000 in a civil action for damages for such a vaccine-related injury or death,
unless a petition has been filed, in accordance with section 2116, for compensation under the Program for such injury or death…
B) If a civil action which is barred under subparagraph (A) is filed in a State or Federal court, the court shall dismiss the action. If a petition is filed under this section with respect to the injury or death for which such civil action was brought, the date such dismissed action was filed shall, for purposes of the limitations of actions prescribed by section 2116, be consid­ ered the date the petition was filed if the petition was filed within one year of the date of the dismissal of the civil action.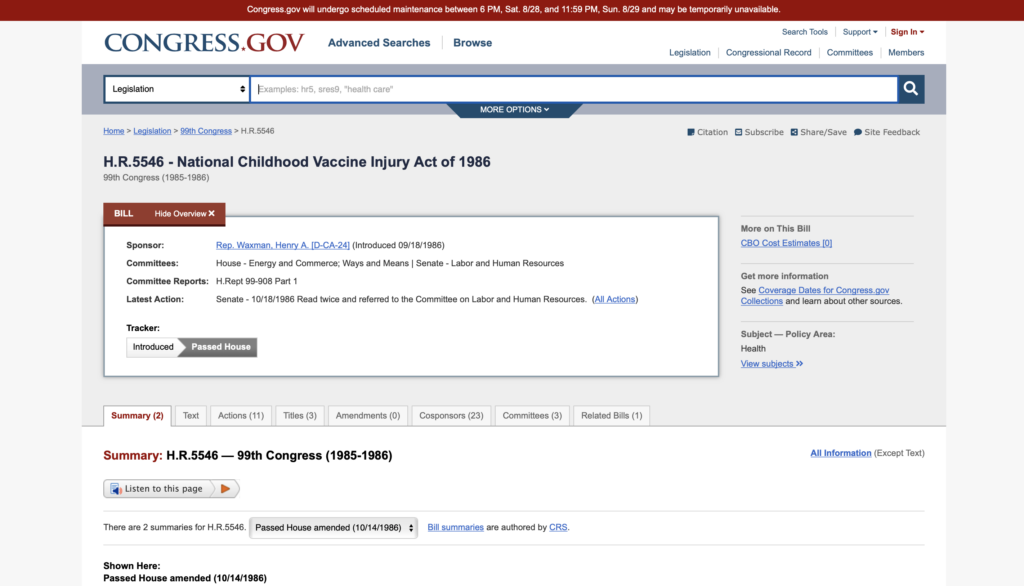 Immunity, Infectious Disease, and Vaccination
Life Science Seminars International Why do vaccines pose serious physical, mental, and behavioral dangers in humans? Get a historical overview of human attempts to create immunity artificially via vaccination and explore the issues surrounding these artificial attempts to protect human health.
Episode 371 – Immunity, Infectious Disease, and Vaccination – Raymond Obomsawin
http://amazingdiscoveries.tv/c/192/Li…
http://amazingdiscoveries.tv/media/14…